Order online now and save 10% with code BIRYANIS10. Delectable dishes at an unbeatable price – don't miss out!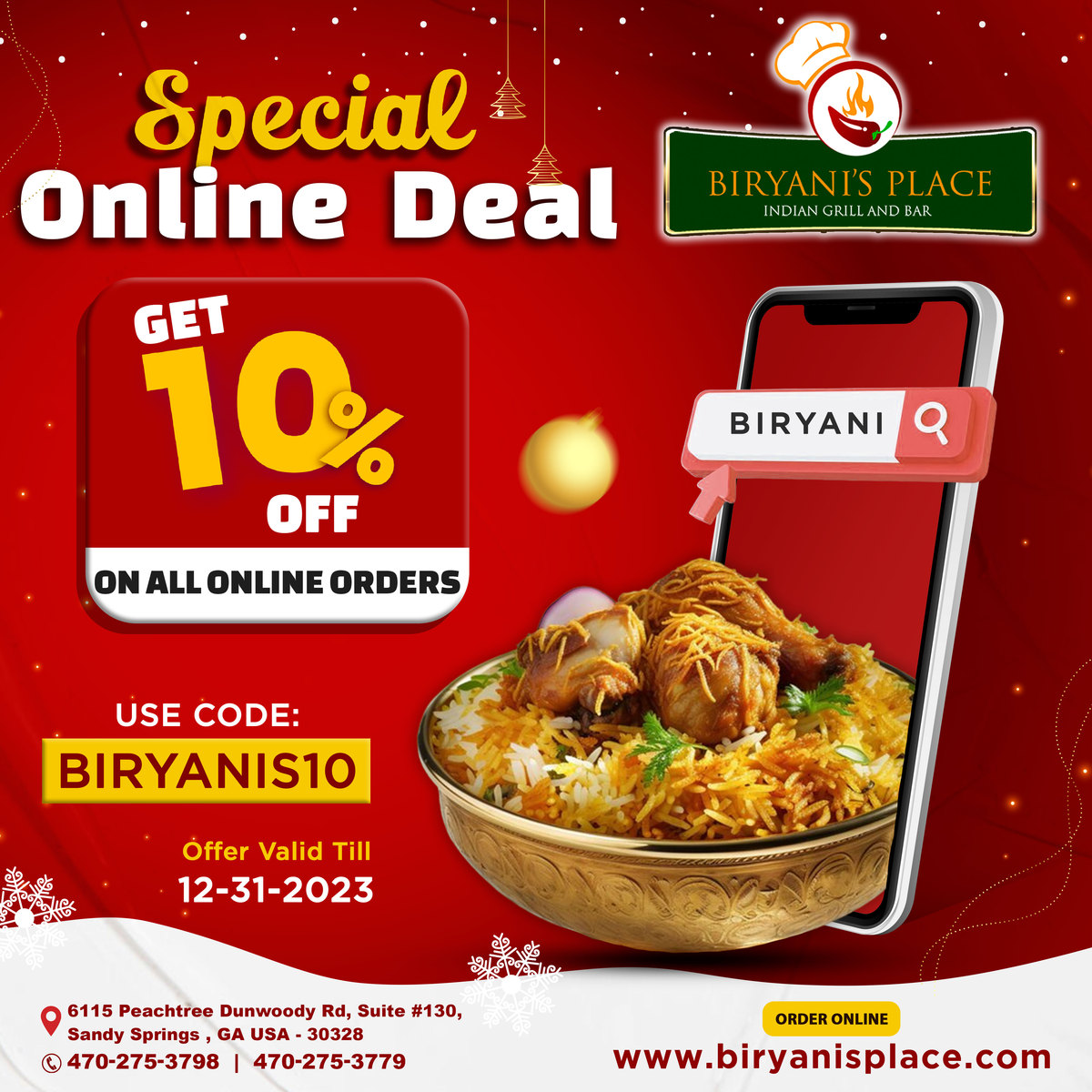 Double the Biryani Delight! Indulge in our mouthwatering biryani selection and enjoy a special price when you order any two!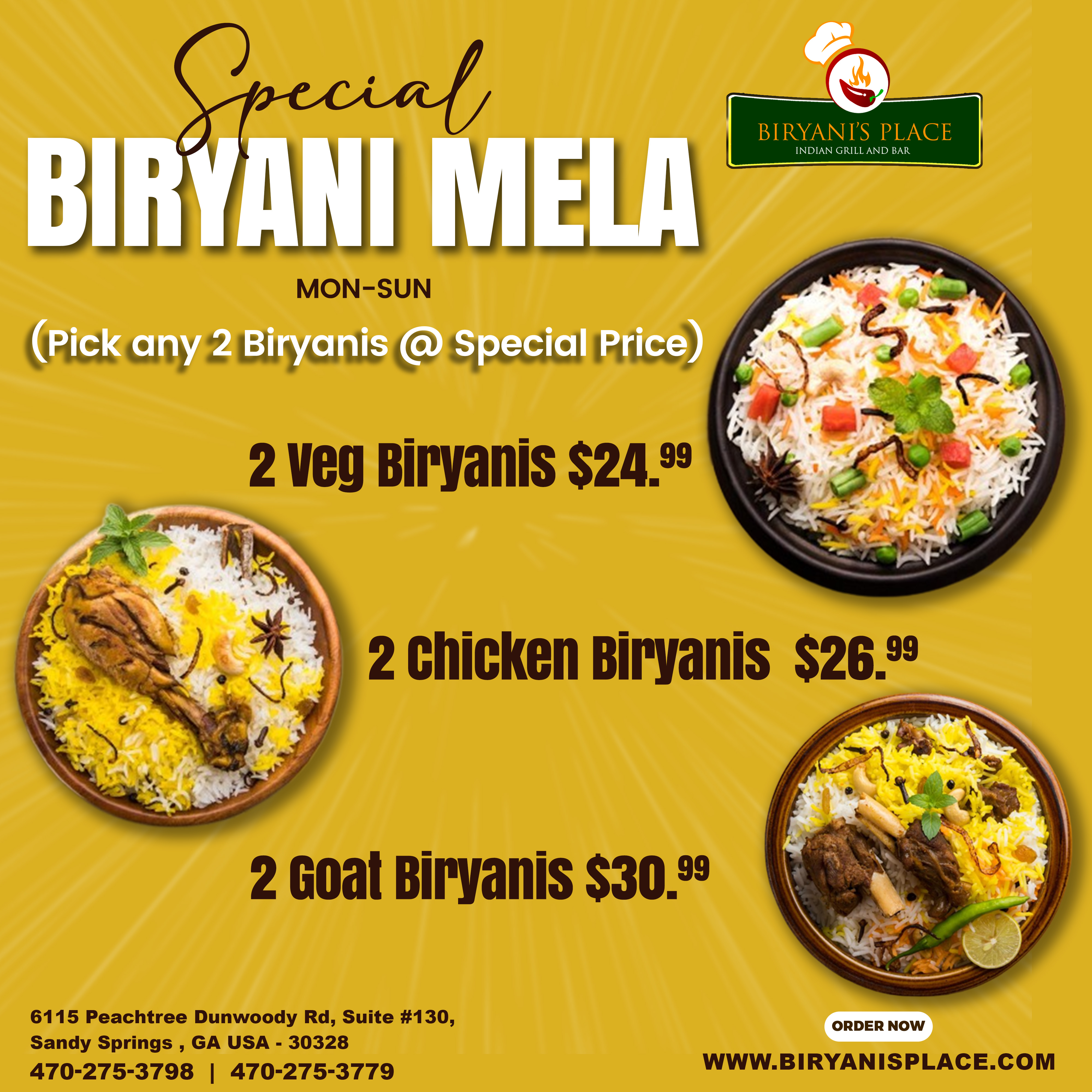 Indulge in our mouth-watering special Delicious combo: 1 tantalizing appetizer, 1 freshly Baked Naan and 1 Flavorful curry!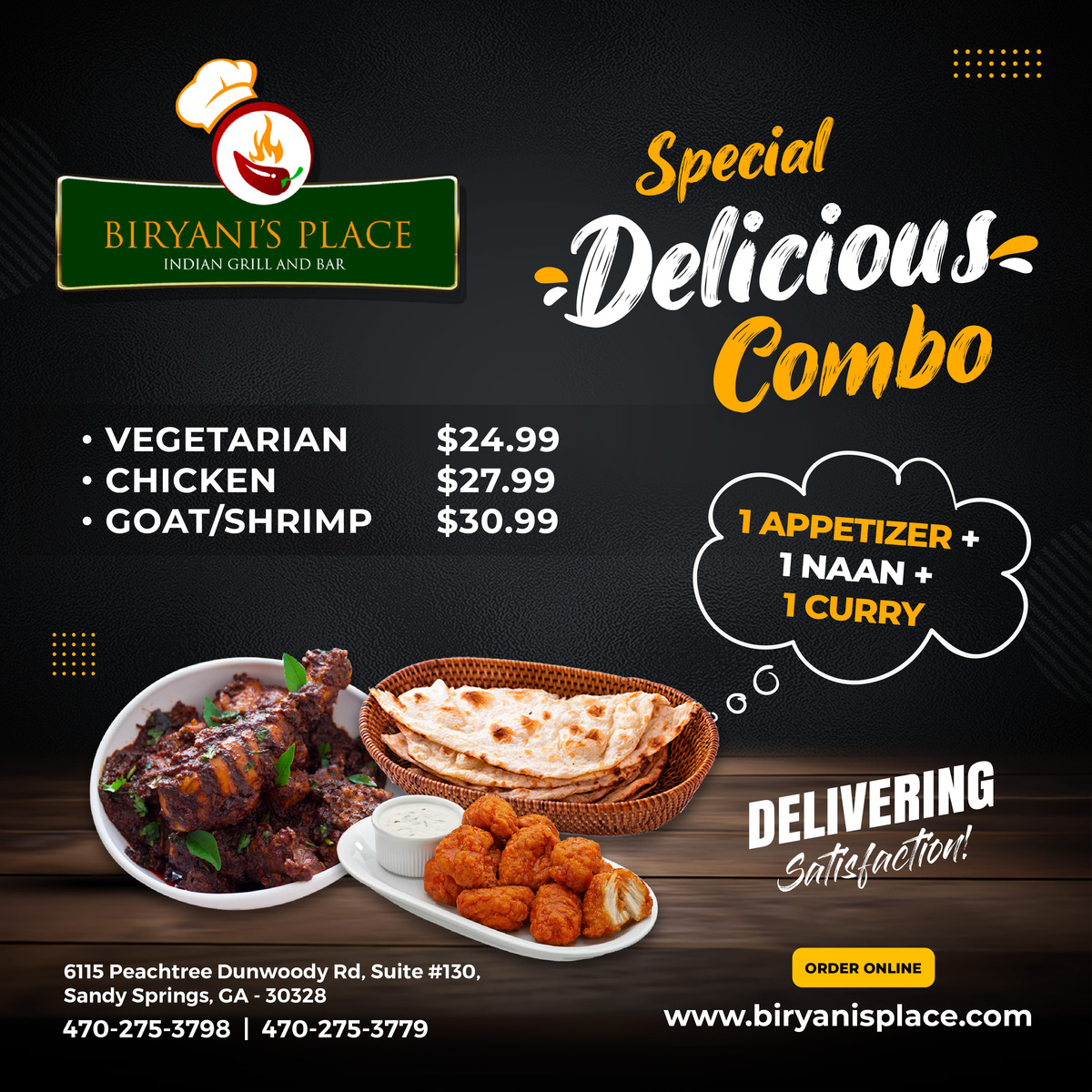 Feast Together, Save Together! Buy a Family Pack Biryani and Get a free appetizer! Order Now!